ohaio_angel
Anime Fan
Registration Date: 07-12-2010
Date of Birth: 15-01-1995 (24 years old)
Local Time: 20-01-2019 at 02:57 PM
Status:
Offline
Username Changes: 2
Zupi:
57,163 z
User Comments

You can't send a comment to this user because your usergroup can't send comments.

Syryus (07-04-2017 at 05:41 PM)


Ma ai pe fb femeie.

Adrian.-

(31-12-2015 at 02:34 PM)


Pari a fi singura ( cred ca esti fata ) User fie de pe forum haha.

DeDal N.

(17-02-2015 at 04:07 PM)


Muahahahahahaha!!!!!
ohaio_angel's Forum Info
Joined:
07-12-2010
Last Visit:
06-01-2018 08:06 PM
Total Posts:
388 (0.13 posts per day | 0.22 percent of total posts)
(Find All Threads — Find All Posts)
Time Spent Online:
2 Weeks, 1 Day, 6 Hours, 48 Minutes, 59 Seconds
Members Referred:
0
Reputation:
129 [Details]
Game Section Statistics
Latest Highscores
N/A
Latest Champions
N/A
Favourites
N/A
Additional Info About ohaio_angel
Sex:
feminin
Locatie:
Anime preferat:
Naruto, Loveless, Code Geass, Yu Yu Hakusho, Spiral, Slayers, Kaleido Star
Manga preferat:
Prince 1/2
Motto:
Additional Usergroups
RegisteredAnimezup Chat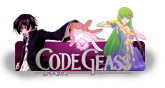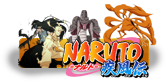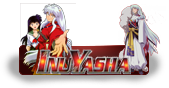 Last Visits
Ele

(27-07-2017 - 09:50 PM) , Syryus(29-06-2017 - 05:14 PM) ,

Ariety

(30-03-2017 - 04:08 PM) ,

Unicorn362y

(28-02-2017 - 10:49 PM) ,

tattva

(15-05-2016 - 02:47 PM) ,

Adrian.-

(31-12-2015 - 02:34 PM) ,

Meredih

(18-12-2015 - 09:30 PM) ,

morga

(27-09-2015 - 12:01 AM) ,

anahina1

(07-09-2015 - 12:34 AM) ,

TLDR

(25-08-2015 - 07:05 PM) ,
ohaio_angel's Signature