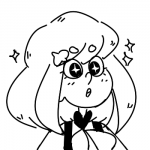 cartof
Nou Venit
Registration Date: 04-03-2014
Date of Birth: 11-03-1997 (21 years old)
Local Time: 20-01-2019 at 04:56 PM
Status:
Offline
Zupi:
3,069 z
User Comments

You can't send a comment to this user because your usergroup can't send comments.

DeDal N.

(30-05-2014 at 02:26 PM)


Cartof baby >< ma bucur pentru ca ti-ai amintit de ziua mea, nu conteaza cand xD! Multumesc pentru mesajul frumos, I am here for you, always xD!!! Remember that, will you xD.

DeDal N.

(19-04-2014 at 10:41 PM)


Come back home safe xD!!!

DeDal N.

(12-04-2014 at 05:12 PM)


Nop, nu ai de ce sa te scuzi xD mi-a fost dor de Cartof. Ah, btw, cat ai fost tu plecata, mi-am facut topic la nou veniti xD in sfarsit.
cartof's Forum Info
Joined:
04-03-2014
Last Visit:
09-02-2017 07:04 PM
Total Posts:
21 (0.01 posts per day | 0.01 percent of total posts)
(Find All Threads — Find All Posts)
Time Spent Online:
3 Days, 21 Hours, 59 Minutes, 36 Seconds
Members Referred:
0
Reputation:
6 [Details]
Additional Info About cartof
Sex:
feminin
Locatie:
locuință
Anime preferat:
Tokyo Magnitude 8.0
Manga preferat:
Are you Alice?
Motto:
Nimic nu se compară cu belostomatidae.
Additional Usergroups
Registered
Last Visits
utopicdreamo

(20-06-2016 - 12:49 AM) , Jigoku(10-02-2016 - 10:44 PM) ,

ghosthead

(07-12-2015 - 09:28 PM) ,

anahina1

(10-09-2015 - 03:59 PM) ,

tattva

(03-09-2015 - 10:18 PM) ,

TLDR

(21-08-2015 - 08:13 AM) ,

No_Innocence

(18-08-2015 - 10:20 PM) ,

Andy :3

(31-10-2014 - 02:02 AM) ,

Nero19

(16-07-2014 - 09:19 AM) ,

Ali12

(06-07-2014 - 04:02 PM) ,