Vanilla Moon
YouTuber
Registration Date: 27-12-2014
Date of Birth: 08-03-1994 (24 years old)
Local Time: 20-01-2019 at 03:55 PM
Status:
Offline
Zupi:
249 z
User Comments
You can't send a comment to this user because your usergroup can't send comments.
There is no comments to show :(
Vanilla Moon's Forum Info
Joined:
27-12-2014
Last Visit:
19-09-2015 12:20 PM
Total Posts:
9 (0.01 posts per day | 0.01 percent of total posts)
(Find All Threads — Find All Posts)
Time Spent Online:
4 Hours, 55 Minutes, 44 Seconds
Members Referred:
0
Reputation:
0 [Details]
Game Section Statistics
Latest Highscores
N/A
Latest Champions
N/A
Favourites
N/A
Additional Info About Vanilla Moon
Sex:
feminin
Locatie:
Cluj-Napoca
Anime preferat:
Kaleido Star
Manga preferat:
Cat Street
Motto:
Additional Usergroups
Registered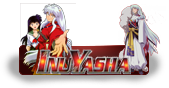 Animezup Chat
Vanilla Moon's Signature
Once upon a time... I met you.




And we lived happily ever after.