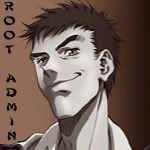 Flaw
~Facatorul de nimic~
Registration Date: 01-07-2007
Date of Birth: 09-09-1987 (30 years old)
Local Time: 20-05-2018 at 09:37 PM
Status:
Offline
Zupi:
29,147 z
User Comments

You can't send a comment to this user because your usergroup can't send comments.

Storymaker

(11-11-2012 at 09:47 PM)


Bine. Problema e rezolvata. Adminii sunt foarte tari. Dar, doresc sa imi sterg contul. Ai putea, te rog, sa faci asta?

Storymaker

(11-11-2012 at 07:51 PM)


Salut. Apelez la tine pentru ca esti un fel de dumnezeu al acestui site. Am venit sa fac o plangere, privind-o pe Lia (Administrator) pentru ca a abuzat de putere in serviciu. In primul rand problema priveste un utilizator care nu a avut ce face decat sa ma jigneasca pentru ca am facut-o superficiala (dupa cum si este.). Desigur ca am facut prostia sa ii raspund, etc. Dar, nu am jignit-o (in afara de "superficiala") si i-am aratat defecte ce trebuie intreptate (defecte de caracter). Inteleg ca este si vina mea (mereu vina nu e numai a unuia), dar de ce m-a pedepsit administratorul in loc de a ma pedepsii moderatorii? Si de ce numai pe mine? Vreu dreptate, te rog. Ori sa imi refaca reputatia mea si sa o scade pe a Lia-ei (Administrator), ori sa ma pedepseasca si pe mine si pe personajul cu care am discutat (care de altfel m-am jignit), dar nu doar pe mine. Ori, sa imi creasca warn-ul la 99% si sa imi faca reputatia -100!
Syryus (22-10-2012 at 12:44 PM)


Nu mai apare eroarea, multumesc.
Flaw's Forum Info
Joined:
01-07-2007
Last Visit:
29-11-2017 11:09 PM
Total Posts:
1,605 (0.4 posts per day | 0.89 percent of total posts)
(Find All Threads — Find All Posts)
Time Spent Online:
3 Months, 2 Weeks, 8 Hours, 36 Minutes, 12 Seconds
Members Referred:
1
Reputation:
155 [Details]
Game Section Statistics
Latest Highscores
N/A
Latest Champions
N/A
Favourites
N/A
Additional Info About Flaw
Sex:
Male
Locatie:
Anime preferat:
Hokuto no Ken
Manga preferat:
Berserk
Motto:
Additional Usergroups
Last Visits
BigBizkit

(09-01-2018 - 09:43 PM) ,

tatakai

(03-01-2018 - 01:16 AM) ,

Kreatur

(25-12-2017 - 01:08 AM) ,

tattva

(07-08-2017 - 12:40 AM) ,

nibbles

(03-04-2017 - 10:23 PM) ,

Ariety

(30-03-2017 - 04:03 PM) , Victor(09-01-2017 - 05:51 AM) ,

onu'

(06-09-2016 - 11:55 PM) ,

Ale-chan

(27-08-2016 - 08:17 PM) ,

NoNameGirl

(20-01-2016 - 05:38 PM) ,
Flaw's Signature
cel mai harnic admin ever
rollin' and bloggin'