Agrona
fata cu sobolani
Registration Date: 22-10-2010
Date of Birth: 06-03-1994 (24 years old)
Local Time: 20-01-2019 at 04:00 PM
Status:
Offline
Username Changes: 2
Zupi:
123,748 z
User Comments

You can't send a comment to this user because your usergroup can't send comments.

morga

(29-04-2014 at 11:22 PM)


Mulţumesc. Îmi zici, te rog, şi cum fac/adaug un poll? Bifez căsuţa respectivă, însă de acolo nu mai ştiu care-s paşii.

morga

(29-04-2014 at 01:40 AM)


Salutări. Rogu-te, poate mă poţi ajuta şi pe mine să repar haosul ce s-a creat la threadul meu introductiv. Plus nişte indicaţii...
DreamGirl (21-04-2014 at 10:55 PM)


*tight hug for the crappiness*
Agrona's Forum Info
Joined:
22-10-2010
Last Visit:
30-06-2016 10:56 PM
Total Posts:
443 (0.15 posts per day | 0.25 percent of total posts)
(Find All Threads — Find All Posts)
Time Spent Online:
1 Month, 1 Week, 4 Days, 16 Hours, 31 Minutes, 13 Seconds
Members Referred:
3
Reputation:
206 [Details]
Game Section Statistics
Latest Highscores
N/A
Latest Champions
N/A
Favourites
N/A
Additional Info About Agrona
Sex:
feminin
Locatie:
Cluj-Napoca
Anime preferat:
Durarara. Steins;Gate. Claymore. Umineko no naku koro ni. Sword Art Online.
Manga preferat:
XxxHolic. Bleach.
Motto:
Mai tarziu.
Additional Usergroups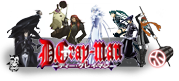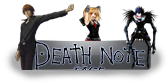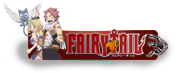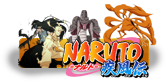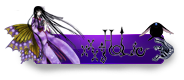 Animezup Chat
Last Visits
Erdna

(08-09-2018 - 11:35 PM) ,

Nidryne

(18-07-2018 - 02:50 PM) ,

Fata cu par de foc

(12-05-2017 - 07:17 PM) ,

Yuki14

(03-08-2016 - 02:24 PM) ,

ohaio_angel

(26-07-2016 - 11:45 PM) ,

wolfie

(20-03-2016 - 08:58 PM) ,

tattva

(22-06-2015 - 01:29 PM) ,

DeDal N.

(27-05-2015 - 05:29 PM) ,

Zummy

(14-04-2015 - 02:11 PM) ,

Vanilla Moon

(28-03-2015 - 10:30 AM) ,